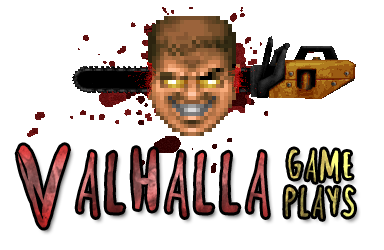 Welcome to Valhalla Game Plays.
(THE HOME OF CLASSIC FPS)



"When you stop learning, you die!"



Mods, community projects, group let's plays, loads of fun. Check out what Miles and crew have to offer and enjoy your stay at Valhalla Game Plays.

Click a link to get started.

Stay up to date on the latest Doom material, just like those hip young kids of today.

Server updates, News, Events, and projects. All the goings-on in the VGP universe.

A substantial sized repository filed with wads we have collected over the years.